Call Us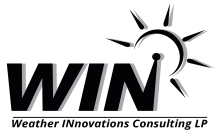 Head Office:
7159 Queen's Line RR 9
Chatham, Ontario
N7M 5T1
Mailing Address:
PO Box 23005,
Chatham, Ontario
N7L 0B1
P: +1 519.352.5334
F: +1 519.352.7630
E:
info@weatherinnovations.com
Email Us
* – denotes required.
By providing your e-mail address, you confirm that you are providing consent to Weather INnovations Consulting LP, on its own behalf and on behalf of its affiliates http://weatherinnovations.com/affiliates, to receive emails containing news, updates and promotions, including third party promotions, as well as product and/or service information, including that of third parties, that may be of interest to you, and that you understand you may unsubscribe at any time. Please see http://www.weatherinnovations.com/contact for more information.
The Principals at WIN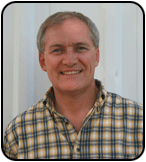 Ian Nichols
Ian is WIN's Business Manager. Ian's role is to coach and lead the WIN team and bring together the resources and the clients, so that applied agro-meteorology can prosper in Canada and beyond. As well as being the WIN business analyst, Ian is responsible for networking and initiating new services for WIN's current and prospective clients. Ian originally launched the program in 2000, as a pilot study known as the Ontario Weather Network. He has a B.Sc. in Agricultural Economics from the University of Guelph and taught Ag-Business courses in the diploma program, at the University of Guelph - Ridgetown Campus.
Contact Ian regarding custom weather program services
Ian Nichols
Business Manager
inichols@weatherinnovations.com